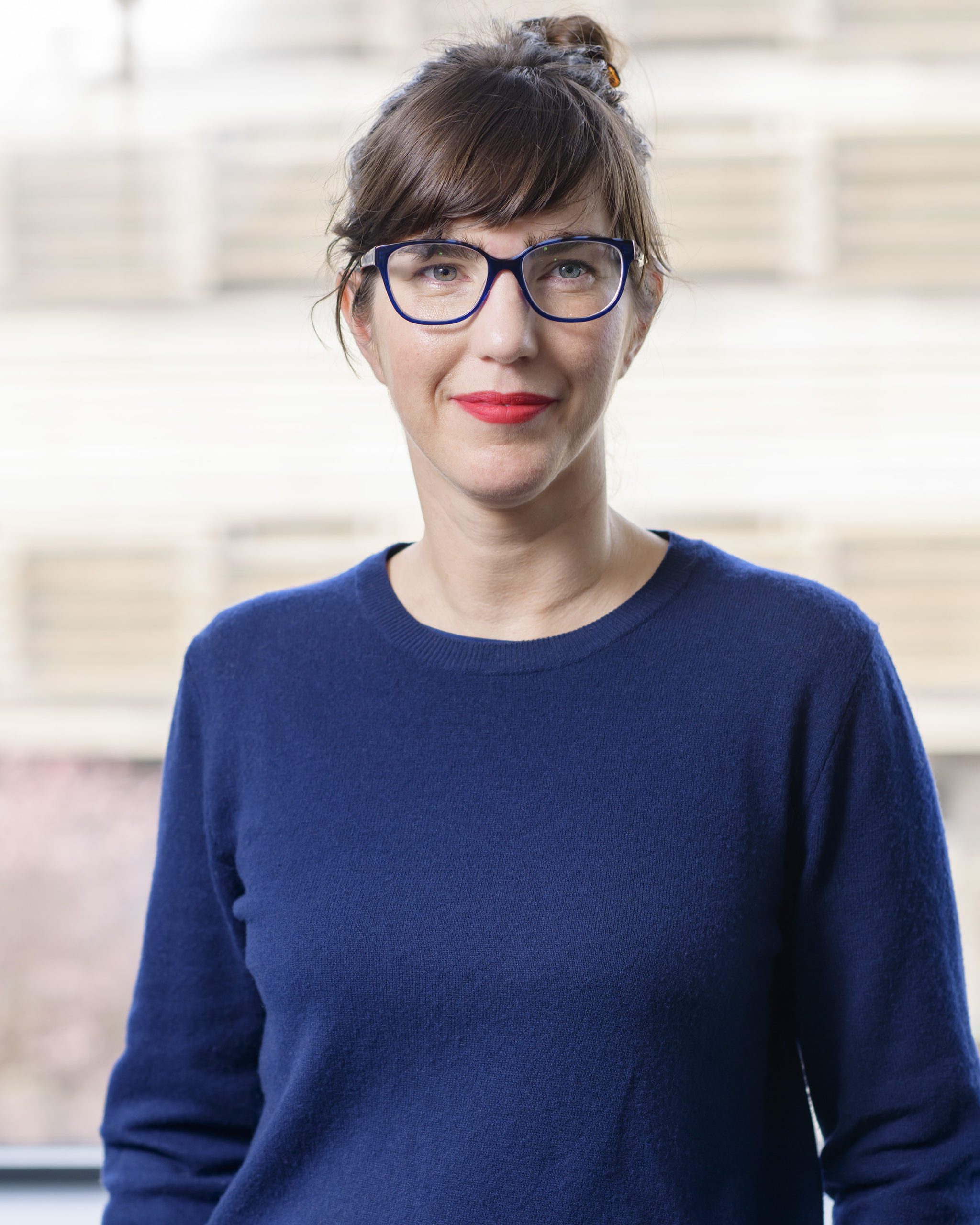 Message from the Research Director
The School of English, Drama and Film at UCD is a large, diverse, research-active School with an international reputation, a key role in shaping national cultural debates, and a commitment to the delivery of high-quality research-led teaching. Researchers in the school are leading players in international professional organisations, hold editorships of international journals, produce leading-edge publications, and organise and host a varied range of research events.
Many of the School's research projects have led to the creation of digital materials, from blogs to websites to podcasts. Texere gives you the change to navigate this wealth of material. The projects you will encounter range from literary criticism and cultural analysis to emergent humanities fields. The projects showcased here include a focus on long-standing fields of literary enquiry, such as gender and colonialism, to newer fields such as the environmental, medical and digital humanities. These projects highlight the continuing importance and impact of humanities research, and the increasing role of digital forms in the dissemination of our work.
We invite you to explore Texere and make your own discoveries!
Professor Emilie Pine
Research Director, School of English, Drama & Film, University College Dublin
"Today and always, there will be an obligation to pass on to the new generation the tradition of liberal scholarship... ...and to bring the understanding of things and human actions to everyone."
– Sir Frank Macfarlane Burnet
Research at the School of English Drama & Film
The UCD School of English, Drama and Film has a long-established reputation for research excellence. We fulfil the core vision of the University as a 'research-intensive university with global standing and impact where a preeminent, diverse and inclusive scholarly community of students, faculty and staff work in partnership to contribute to the development of Ireland and the world.'
We are a large, diverse, research-active School with an international reputation, a key role in shaping national cultural debates, and a commitment to the delivery of high-quality research-led teaching. Our scholars occupy key roles in the national arts sector, with ongoing relationships with institutions such as the Irish Film Institute, the Abbey Theatre, Smock Alley Theatre,Gaiety School of Acting, the National Library, Marsh's Library, and Dublin City Council. Researchers in the school are leading players in international professional organisations, and hold editorships of three international journals.
The School is currently ranked in the Top 50 (#41) in our subjects in the QS World Rankings 2022.
Balancing the Weave: Institutes, centres & external connections
MoLI – Museum of Literature Ireland
The Museum of Literature Ireland (MoLI) is located in the historic Newman House in St Stephen's Green and opened to the public in September 2019. A major partnership between UCD and the National Library of Ireland, MoLI draws inspiration from the genius and influence of UCD's most famous student, James Joyce, and is named after his best- known female character, Molly Bloom. The museum provides core and rotating exhibitions on modern and contemporary Irish literature, with a diverse programme of public events; it has also developed a dynamic digital platform which features Radio MoLI and various online exhibitions and creative projects.
MoLI's emphasis on programming partnerships is evident in its busy calendar of talks, interviews, book launches and seminars. Essential to this programme are strong relationships with partners in the UCD College of Arts and Humanities, NLI, UCD Special Collections, the Department of Foreign Affairs, UCD Press, Poetry Ireland, Dublin UNESCO, as well as a broad range of publishers, writers and other literary organisations.
Collaborative research and public projects with members of the School of English, Drama and Film continue to play a pivotal role in MoLI's programme; these include collaborative online and onsite projects with Marie Curie and ERC grant holders, co-sponsorship of an IRC Enterprise fellow and other interns, and a joint publishing project with the the Belfield Literary Review. MoLI's commitment to public engagement and the continuous development of creative and programming expertise offers rich opportunities for ongoing partnerships.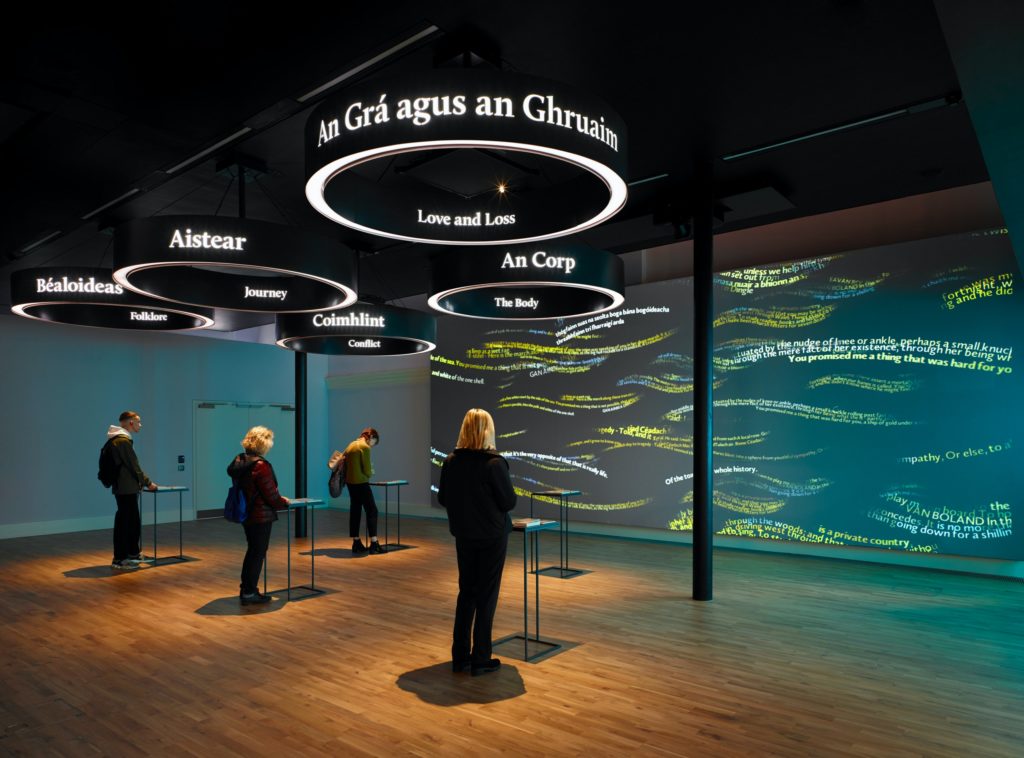 The Centre for Cultural Analytics: A research ecosystem for the digital humanities

Directed by Professor Gerardine Meaney, the CCA provides a coherent research ecosystem for the digital humanities, develops support for ongoing research collaboration with the SFI Insight Centre, and acts as a focus and host for international networks and an incubator for new projects in a rapidly developing field. Its research team combines UCD's strengths in cultural criticism and social network analysis, traditional humanities and new computational approaches. The Centre is home to Gerardine Meaney's five-year, ERC funded VICTEUR project "European Migrants in the British Imagination: Victorian and Neo-Victorian Culture" Awarded an ERC Advanced Grant of €2.5 million for a study focused on migration and culture, the 5-year study involves text analysis of nearly 36,000 books, in the British Library Nineteenth Century Corpus. The study uses big data to address a key unanswered societal question, how does migration impact on the cultural identity of both migrant and host communities in the historical long-term.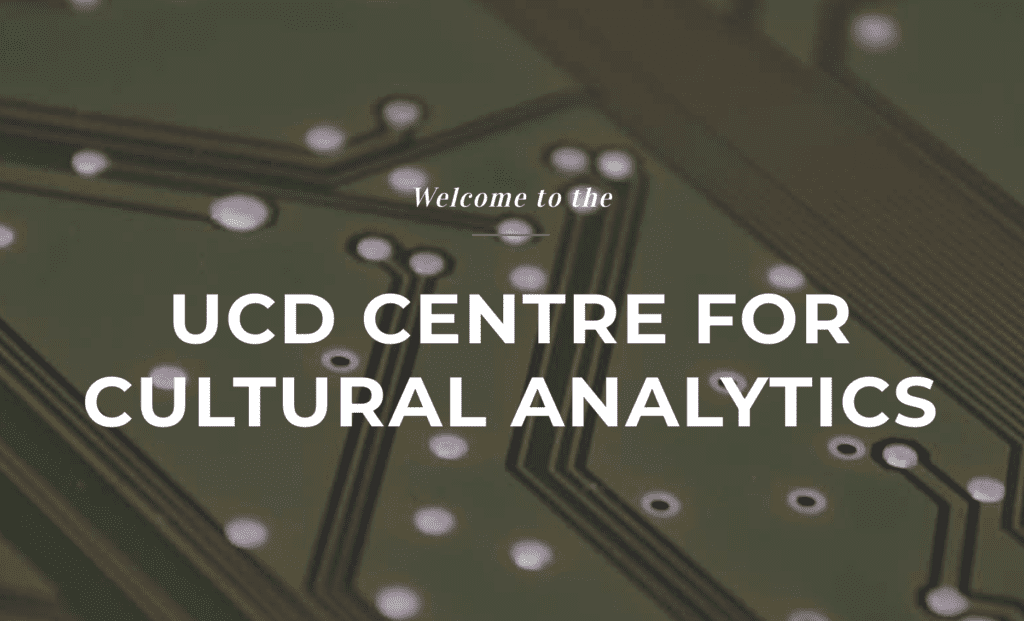 The Centre for Gender, Feminisms and Sexualities
The CGFS is co-directed by Associate Professor Anne Mulhall, has at its core an interdisciplinary vision spanning the Arts & Humanities and Social Sciences with the aim of fostering and facilitating multi-disciplinary research and collaboration focused on the changing construction of gender and gender relations and theories of power, identities and sexualities. Active engagement with activists, social movements and civil society organisations and activities to effect social change are central principles. CGFS serves as a forum for graduate students and postdoctoral fellows working in gender and sexuality studies.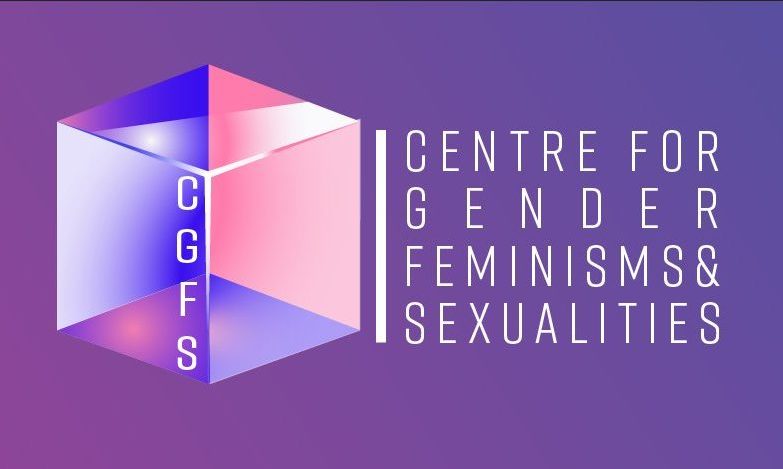 The Centre for Canadian Studies
The CCS is directed by Dr. Paul Halferty and housed in the School of English, Drama and Film, and serves as a forum for academic research and teaching in the interdisciplinary field of Canadian Studies. It offers selected modules in Canadian Studies, and supports the research and teaching of the annual visiting Craig Dobbin Chair in Canadian Studies. The Centre has hosted multiple high-visibility conferences and events, with the aim of bringing practitioners and academics into dialogue and connecting Canadian and Irish literature and culture. Recent events include the 2020 lecture series highlighting indigenous identities and cultures in Canada, and the high-profile literary festival Imagining: Home, featuring the Irish and Canadian writers Atwood, Banville, Donoghue, Enright, Glendinning, and McGuinness.
The UCD James Joyce Research Centre
The JJRC, directed by Professor Anne Fogarty, was established in 2006 to promote research on the work of James Joyce.  It offers MA modules and PhD degrees in Joyce Studies and also runs a programme of activities devoted to advancing international academic exchange and public debate about the many facets of Joyce's legacy. The Centre publishes the Dublin James Joyce Journal and hosts the prestigious and popular international James Joyce Summer School.